Bauma 2019: Innovative steel for sustainable solutions
At Bauma 2019, ArcelorMittal is presenting a wide range of flat and long steel grades with optimized properties. The flat products can be found in Hall 6, Booth 534. Sheet piles, wire solutions and threaded bars are in Hall C5, Booth 338.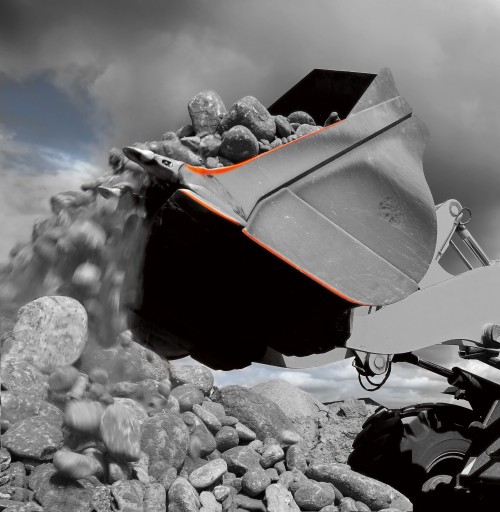 The requirements of its customers for sustainable applications and simple processing are particularly important for the world's largest steel manufacturer. For example, the increased strength and toughness of the new Amstrong® Ultra 700MCL, 900MCL and 960MCL flat steel grades makes it possible to develop innovative cranes that can reach further and lift heavier loads. In addition, customers can design lighter and less fuel-consuming truck chassis and trailers. With delivery widths of more than 2,000 mm and improved properties, for example concerning bending, cutting and welding, customers also save time and money during processing.
The same applies to the products under the brand names Relia® and Creusabro®, whose wear and abrasion resistance has been improved. The main applications of these martensitic steels include construction and earthmoving, mining and mineral processing, demolition, waste and recycling. Used in such abrasive environments, the steels, with their extreme hardness, form the basis for long-lasting products, from the bucket to the truck bed to trailer drop sides. At the same time, the properties of Relia® steels for cutting, forming, drilling and welding have been improved to allow ArcelorMittal customers all types of applications and designs. By using reverse engineering from OEM parts, Creusabro® offers the opportunity to achieve the optimal service life and reduction of service costs in a very sustainable way. The Amstrong Ultra®, Relia® and Creusabro® allow up to 40 percent weight reduction compared to structural steels.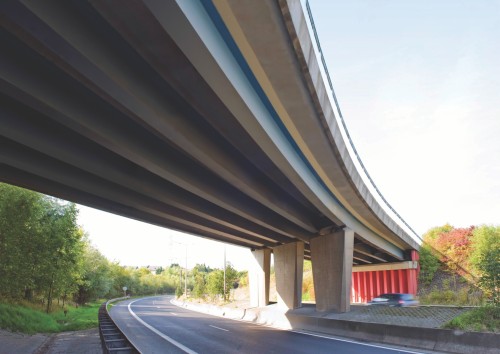 ArcelorMittal is also showing significant product improvements for sheet piles. These include the AMLoCor® grades, which are up to five times more corrosion resistant than standard carbon steels, enabling a more durable infrastructure. For particularly sustainable construction projects, ArcelorMittal recommends EcoSheetPiles®, which consist of 100 percent recycled and recyclable steel. Steel sheet piles penetrate into new areas. Because they offer an excellent option for the construction of bridge abutments, underpasses, underground car parks, foundations, retaining walls or noise barriers. Short installation times and efficient, noiseless and vibration-free installation techniques help to realize projects faster, save costs and reduce the environmental impact. For example, the construction of permanent bridge piers with steel sheet piles significantly reduces traffic disturbance and achieves up to 15 percent cost savings over the entire lifetime of the structure. In addition, the connection between concrete and steel can be designed with VLoad software. Building Information Models (BIM) digital objects are available for ArcelorMittal steel sheet piles. The environmentally friendly sealant AKILA®, suitable for contact with groundwater, quickly allows to create impervious enclosures to safely retain contaminated material as part of a remediation plan.
Also on display at the Bauma is the matching ArcelorMittal Threaded Bar (AMTB) anchoring system, which can be supplied in one piece up to a length of 24 meters and easily cut and connected with couplers.
Other products presented by ArcelorMittal at Bauma 2019 include:
• Klondike®, a breed of non-rotating ropes that is engineered for aggressive, deep shaft mining.
• Notorplast®, a fatigue resistant rope that is engineered to last, requiring low maintenance only and used, for example, in the Lubin Mine in western Poland with its seven shafts ranging from 494 to 963m deep.
• the high-performance hoisting rope Sky37 equipped with a steel core. Under load, the strands of the core are inclined to rotate in one direction while the outer strands are inclined to rotate in the opposite direction. This makes it one of the most balanced, non-rotating ropes on the market.
• Notor HP, successfully used for the construction of the Millau Viaduct, one of the world's tallest bridges, designed in a French-British partnership between English architect Sir Norman Foster and French structural engineer Michel Virlogeux.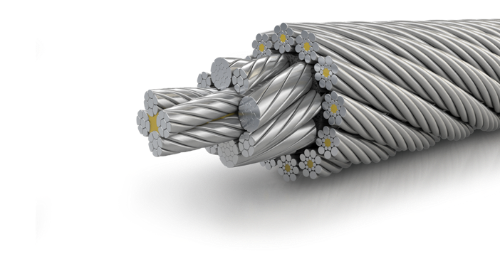 Pictures and case studies for publication are available for various product solutions and applications
Press contact: Arne Langner, +49 30 75445 556, arne.langner@arcelormittal.com