ArcelorMittal buys Münker Metallprofile
After more than 40 successful years on the market, Münker Metallprofile transfers the company to ArcelorMittal Construction Deutschland GmbH.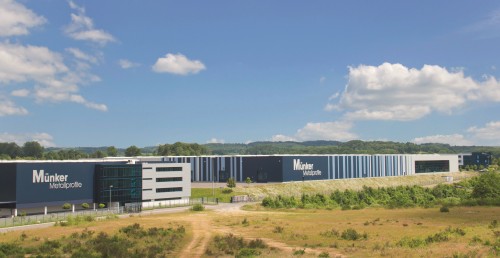 As part of its expansion strategy in the field of roofing and facade technology, ArcelorMittal has taken over all shares of Münker Metallprofile GmbH in Reichshof with effect from June 21, 2019.
"We are pleased to integrate Münker Metallprofile, a strong premium manufacturer of metal profiles at ArcelorMittal," commented Jean-Christophe Kennel, CEO of ArcelorMittal Construction.
Managing Director Frank-Udo Münker, his management team and all employees of Münker Metallprofile remain with the company. The company location and the independent brand "Münker Metallprofile" are secured in the long term with their activities in Reichshof. In the coming years, production will be further expanded through ongoing investment. Moreover, additional employees are to be hired.
"As usual, our customers will continue to benefit from the very good quality, the high level of flexibility and on-time delivery, as well as from an extended range of services," adds Frank-Udo Münker.